Publications and Activities - May 2022
13th May 2022 by Elias Ghazal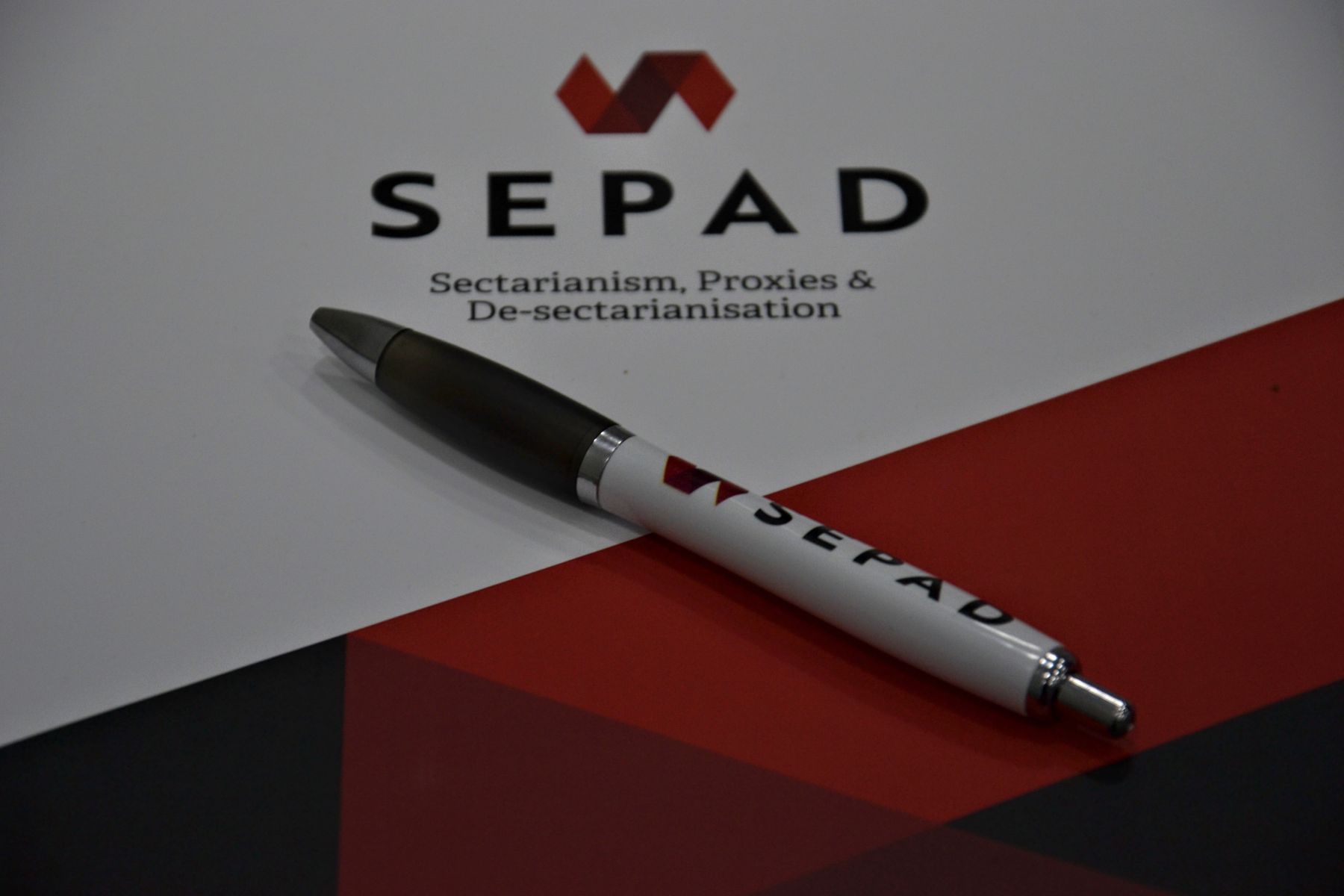 Our Fellows have produced a large number of articles over the past six months and here are some highlights.
Haian Dukhan
Dukhan, H. (2022) "Tribes at War: The Struggle for Syria", chapter in "Actors and Dynamics in the Syrian Conflict's Middle Phase Between Contentious Politics, Militarization and Regime Resilience" Edited By Jasmine K. Gani, Raymond Hinnebusch, London, Routledge.
Dukhan, H. (2021). The Politics of Tribalization in Syria. International Journal of Middle East Studies, 53(3), 502-506.
Dukhan, H. (2021): The ISIS Massacre of the Sheitat Tribe in Der ez-Zor, August 2014, Journal of Genocide Research. Dukhan, H. (2021): "The end of the dialectical symbiosis of national and tribal identities in Syria", Nations and Nationalism.
Maria-Louise Clausen
Clausen, Maria-Louise (2022). Exploring the Agency of the Affiliates of Transnational Jihadist Organizations. The case of al-Qaeda in the Arabian Peninsula, Studies in Conflict & Terrorism:
Clausen, Maria-Louise & Albrecht, Peter (2022). Fragile states - Analytically Vacuous, Politically Useful. DIIS working Paper 2022: 4.
Lucia Ardovini
It is too soon to write the Muslim Brotherhood's obituary, Middle East Eye
Thomas McGee
Reflection on the Emergence of Critical Statelessness Studies (CSS): Recognising the debt to, and divergence from, Critical Citizenship Studies (CCS), The University of Melbourne Blog
Abdalhadi Alijla
Alijla, A. (2021). 'We are in a Battle with the Virus': Hamas, Hezbollah, and covid-19, Middle East Law and Governance, 14(1), 101-113.
Alijla A. The (Semi) State's Fragility: Hamas, Clannism, and Legitimacy. Social Sciences. 2021; 10(11):437.
Javier Bordón
I recently presented parts of my thesis at the PPR Department's Postgraduate Conference.
I will be presenting at the University of Exeter's Gulf Conference on the 27-28th of June.
The Middle East Journal is publishing in its summer issue my book review of Dr Katherine Harvey's 'A Self-Fulfilling Prophecy: the Saudi Struggle for Iraq'.
I am writing a second book review: Dr Ewan Stein's 'International Relations in the Middle East'.
Ruba Ali Hassani
Presented at a workshop held at Queen's University Belfast on Protesting Power-Sharing. The paper I presented is titled, "Of Tishreen and its Symbols: Iraq's Protest Movement". The workshop papers will be published in a special issue.
In addition, my recent media interviews include the following:
https://www.rudaw.net/english/middleeast/iraq/200420224
https://www.aljazeera.com/features/2022/5/7/iraqi-cleric-mahmoud-al-sarkhi-deepens-intra-shia-dispute
Aziz Alghashian
Alghashian, A., & Menshawy, M. (2022). "Discoursing sectarianism" approach: What and how to analyze in sectarian discourses. Digest of Middle East Studies, 31, 83– 95
I also published a blog with The Arab Gulf States Institute in Washington (AGSIW) titled "Misleading Elements in current "Gulf"-Israeli Discourse"
Olivia Glombitza
Olivia Glombitza (2022) Islamic revolutionary ideology and its narratives: the continued relevance of the Islamic Republic's ideology, Third World Quarterly
I also edited a special issue with Kristian Coates Ulrichsen which was published by the International Spectator in Volume 56 as issue 4:"Between the Domestic and the International: Ideational Factors, Peacebuilding and Foreign Policy in the Middle East and the Persian Gulf". Other SEPAD members that took part in the special issue were Luciano Zaccara, Simon Mabon, Eyad Alrefai, Samira Nasirzadeh
Olivia Glombitza & Kristian Coates Ulrichsen (2021) Between the Domestic and the International: Ideational Factors, Peacebuilding and Foreign Policy in the Middle East and the Persian Gulf, >span class="volumeissue">56:4, 1-14.
Olivia Glombitza & Luciano Zaccara (2021) The Islamic Republic's Foreign Policy through the Iranian Lens: Initiatives of Engagement with the GCC, The International Spectator, 56:4, 15-32.
Banafsheh Keynoush

Forthcoming book The World Powers and Iran: Before, During, and After the Nuclear Deal (Palgrave Macmillan, 2022).
Lawrence Rubin
Michael Ceci and Lawrence Rubin, "China's 5G networks: A tool for advancing digital authoritarianism abroad?" Orbis, Volume 66, Issue 2, 2022, Pages 270-288, ISSN 0030-4387,