Turkey and Saudi Arabia: The view from Ankara
5th Jul 2022 by Simon Mabon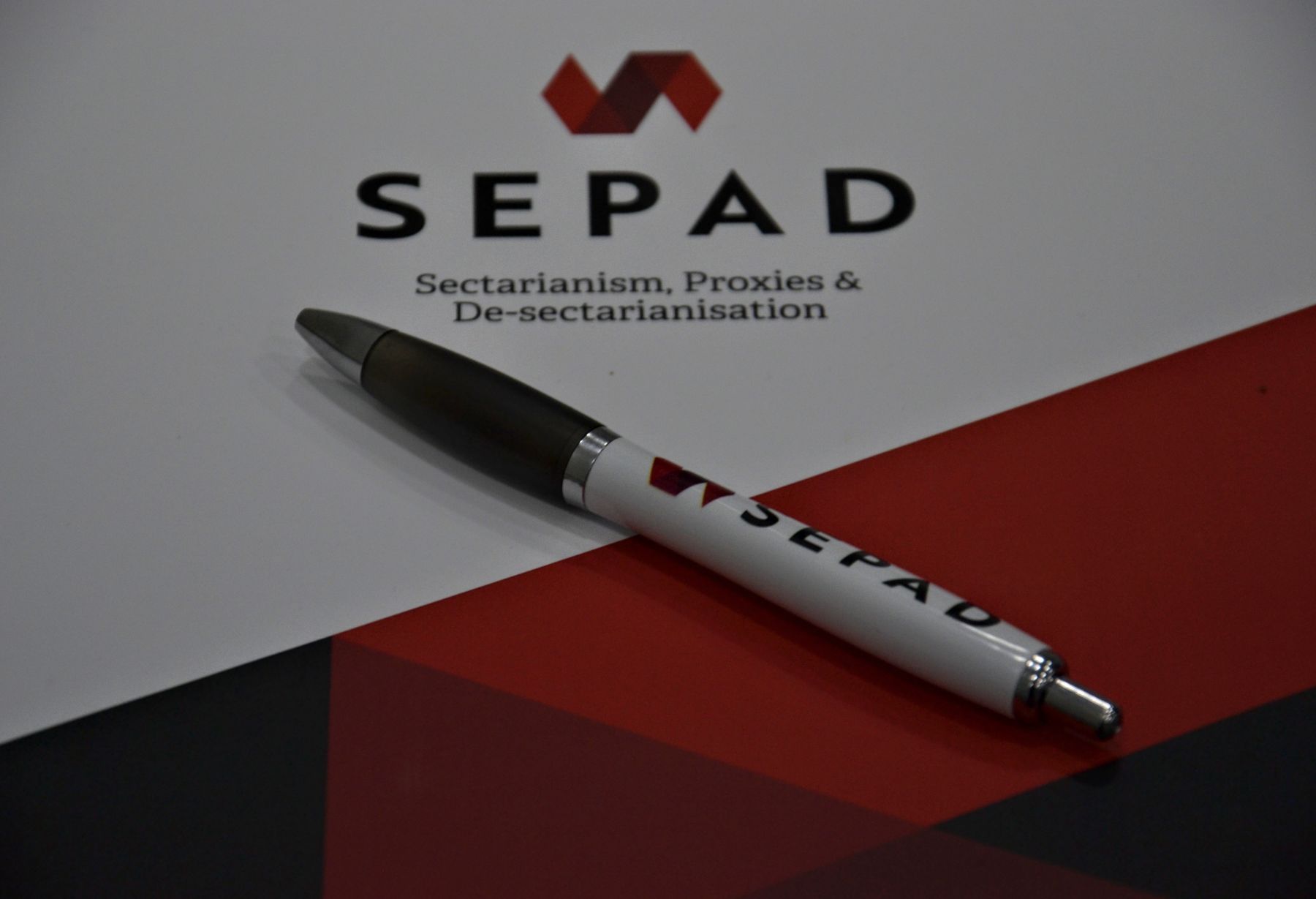 By Bekir Varoglu, Lancaster University.
After years of tensions, Turkey and Saudi Arabia are making efforts to repair and improve their relations. Two regional heavyweights have been mutually attempting to expand their regional influence and global reputation. Saudi Arabian Crown Prince and Défense Minister Mohammed bin Salman paid an official visit to Turkey for the first time in years on 22 June as a part of a regional tour which also included Jordan and Egypt. The long-awaited visit of Mohammed bin Salman's to Ankara reciprocates the Turkish president to Saudi Arabia in April. Mutual visits between the leaderships of both countries are part of reconciliation attempts that have been continuing for a year and seek to repair the ties between the two regional powers. High levels of political and diplomatic dialogues between the leaderships of Saudi Arabia and Turkey hold simultaneously with broader regional normalisation and realignment attempts between various countries in the Middle East.
What issues have strained bilateral relations?
Even though both Saudi Arabia and Turkey are firmly in the US camp in the region, in the aftermath of the Arab uprisings in 2011, the relations between Ankara and Riyadh deteriorated significantly and were divided along ideological lines.While the Turkish government considered the revolutions as a unique opportunity to promote change of government or change of structure in autocratic states, Riyadh supported the safeguarding of the political status quo and saw the uprisings as a threat to an existing order. The relations between these countries have been strained at a time when Turkey-Qatar relations developed substantially based on diplomatic and financial support for uprisings and particularly Islamist groups such as Muslim Brotherhood. After Saudi Arabia, the UAE, Bahrain, and Egypt imposed the embargo on Qatar in 2017 over the claims that it supports terrorism, and the subsequent assassination of the Washington Post journalist Jamal Khashoggi in the Saudi Embassy in Istanbul in 2018 ties between Ankara and Riyadh took a turn for the worse.
Relations between Turkey and Saudi Arabia deteriorated when Turkey accused Saudi Arabia's leadership of ordering the murder. While expressing its disappointment with Turkey, Saudi Arabia has imposed an undeclared boycott on Turkish goods and prohibited flights to Turkey, dramatically curbing around $5 billion in bilateral trade. Diplomatic relations are broken off and economic ties have suffered a setback remarkable as a result of the informal Saudi boycott of Turkish goods. Despite the "solidarity and stability" agreement, called the "al-Ula Statement" that reset the ties with Qatar and led to further rapprochement and bilateral cooperation with the UAE, there was no significant breakthrough in bilateral ties until Erdogan's trip to the Riyadh. The murder of Jamal Khashoggi has caused a deep year-long fracture between Ankara and Riyadh.
Turkish Reasons for rapprochement with Saudi Arabia
Over the last year, Turkey has sought to improve its relations with Gulf countries in line with the new foreign policy vision, in an attempt to find a way to overcome its regional isolation and diplomatic marginalisation as well as to boost the domestic economy. Thus, the Turkish government's reconciliation efforts with Riyadh are an important development in the normalisation and restoration of the relations with its neighbours in the Middle East. So that such a move would damage the internal cohesion of the anti-Turkish camp and drive wedges between them. Geopolitically, through broadening their alliances on the basis of anti- Iran posturing, they will have the capacity to pursue the policy of balance of power in the region by pulling other regional actors to balance and put pressure on Iran and its network. This could even include Israel which has been improving its strained relations after Israeli President Isaac Herzog visited Turkey on March 9 to "reset" relations.
Suspending the trial of a team of Saudi agents who were considered to have connections with the killing of Jamal Khashoggi, Erdogan undertook this diplomatic mission at a time when Turkey is in the midst of an economic crisis with serious economic and social repercussions as a consequence Erdogan's popularity drops the lowest level in the eyes of the population. This is the manifestation of the lack of independence in Turkey's judicial system and political pressure on judges and prosecutors. Main opposition Republican People's Party (CHP) leader Kemal Kilicdaroglu has slammed President Erdogan for putting "a price on our honour". "No matter what you believe, you cannot put a price on Jamal Khashoggi, who was the victim of a terrible murder on your land," Kilicdaroglu said in a video message he posted on his Twitter account on 20 April 2022. Turkey desperately needs inflows of foreign capital. Saudi funding could help prop up Turkey's ailing economy ahead of the presidential elections. Turkey seeks to normalise and repair relations with Riyadh, particularly on energy, food security, health, investment, and business as well as defense and security. This form of agreement enables the AKP government to remain in power for longer periods.
In light of the general elections that will be held next year, Erdogan's diplomatic drive is part of his political campaign to restore its trust and confidence in domestic politics and demonstrate his relevance in the international arena by carrying out high-level diplomacy. He is aware that repairing ties with the Gulf monarchies can be both profitable and beneficial. In this context, immediately after improving relations with Abu Dhabi, it outlined plans to launch a $10 billion fund to support investments in Turkey and enabled other initiatives to boost the economy. Today, the Saudi economy grows at the fastest pace. Higher energy prices are forecast to receive more than $400 billion from its oil and gas exports this year for the Kingdom. Therefore, Saudi has the ability and power to invest overseas. No doubt the Turkish government led by Erdogan was sensible enough to move towards reconciliation with Saudi Arabia.
Through this diplomatic drive, Turkey strives to sign commercial partnerships with Saudi Arabia due to the dramatic fall of its exports to the Kingdom from 3.2 billion to $200 million by 2021. Therefore, Saudi Arabia has the potential to play an active role in alleviating economic woes. Ankara has been seeking to sign a currency SWAP deal with Saudi Arabia to boost its central bank's gross reserves. While the efforts in reconciliation on both countries are clear so is a degree of mutual interest. Much of the motivation for this potential normalization of relations derives from different factors that are free from the control of these countries including changes in the political, societal, and economic landscape of the Middle East. Therefore, the possibility of building a new era of cooperation between Saudi Arabia and Turkey will be shaped by other actors than Ankara and Riyadh themselves.
--
Bekir Varoglu is a PhD student at Lancaster University where he works on Turkey, post secularism and the AKP. You can find him on twitter @BVaroglu.